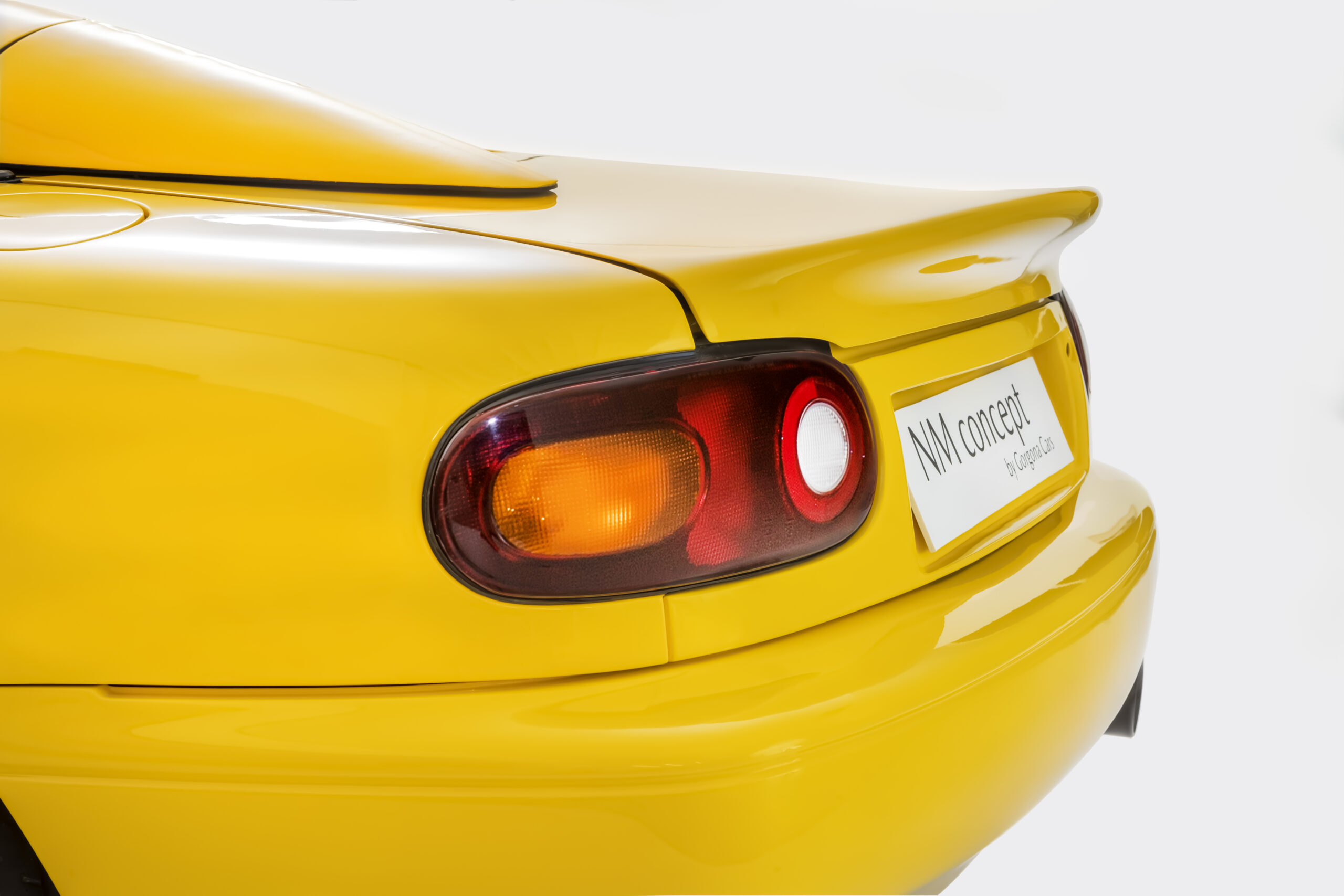 Designed and hand-built in Italy
The MX-5 NA's timeless lines benefit from elements that completely transform the car's appearance: the rigid tonneau cover that almost completely covers the passenger compartment has a sinuous progression and incorporates an aerodynamic fairing that protects the instrumentation.
OUR PRINCIPLES
"Portierino" and Brancardo Alto: technique and aesthetics recall the racing cars of the past
Essential interior but without sacrificing the quality of Alcantara upholstery
Aerodynamics meets elegance
Nolder integrated into the rear hood and "hidden" extractor: fluid dynamic efficiency that does not compromise aesthetics.
One-piece seat, "single-seat" cover, four-point belt. No room for distractions, only for driving
The half-moon between the engine hood and single-seat cover is a key element for cooling the engine compartment and blends seamlessly with the design of the car
Lightness and personality
Nothing is left to chance: Alcantara upholstery minimizes interiors weight. Contrast stitching and painted details: everything is custom-made.